Rose Oil in India – What You Need to Know?
The Rose essential oil is also popular as "Ruh Gulab". It is manufactured through hydro-distillation process in India. There are different varities of roses that are used for producing rose oil, however the Rose Damascena or Rose Damask is considered the finest amongst all.
How is Rose Oil Manufactured in India?
It takes many Thousands of Rose petals to make just one kilo of oil. Before sunrise, the flowers of the Damask rose are picked by hand from thorny bushes. It is important that flowers used in distillation process are fresh. To ensure this each rose flower is hand-picked in early morning and sent to the distilleries to be used the same day.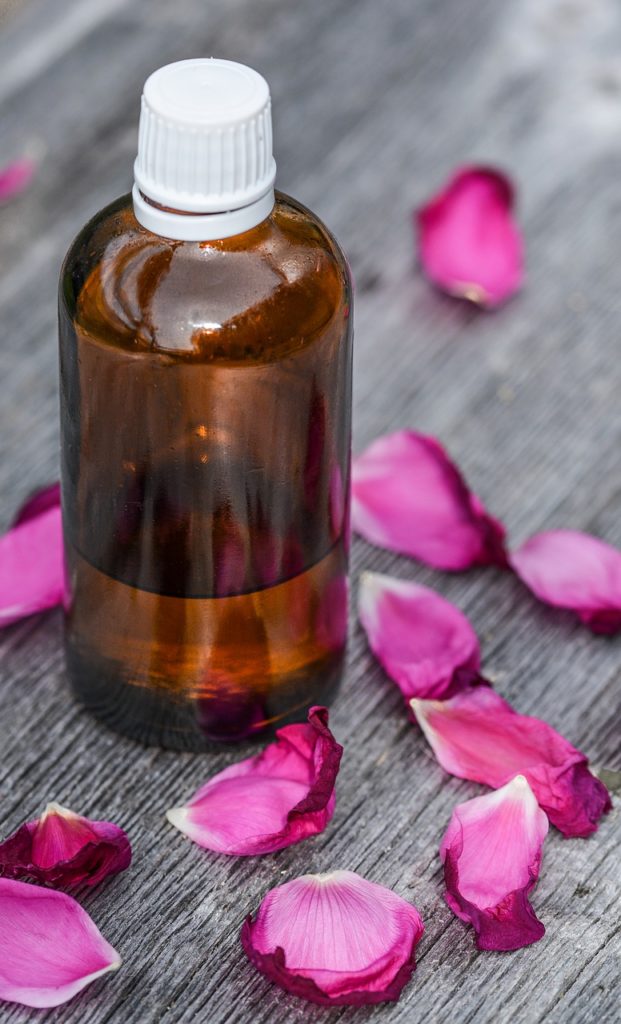 Applications of Rose Essential Oil:
There are numerous applications of rose oil. Rose oil is widely used in perfumery, aromatherapy, cosmetics and beauty care products, pharmacy & medicine and number of other industries. So it rates are much high.
Characteristics of Rose Oil produced using Industrial Manufacturing Standards:
The colour of pure rose oil ranges from clear to a pale yellow or greenish tint. When it comes to aroma, it can be defined as deep, rosy, spicy and fresh.
Rose oil Certification & Lab Reports:
We are committed to follow industry ethics and standard business practices. To our clients, we facilitate the lab report from "Fragrance & Flavour Development Centre", an authority set up by Government of India  to serve as an interface between essential oil, fragrance and flavour industry and the R & D institutions
Why Kannauj Attar for Pure Rose Oil?
Over the years, we have the earned the reputation as a trusted supplier of Rose oil in India, Rose absolute and Rose water. We have been exporting the best quality of rose oil and rose absolute produces from distillation of fresh flower petals. We use Indian and Bulgarian rose (Rose Damascena) for manufacturing Rose oil.
You May Also be Interested in:
Rose Absolute (Solvent Extracted)